JET8 offers GDP consulting services for shipping and warehouse storage, serving as a pioneer in the pharmaceutical and medical logistics field.
JET8's GDP Consulting
Knowledge as a pioneer in temperature-controlled shipping
We provide expertise in temperature management technology, which we have cultivated since our founding. Our support extends beyond the methods for managing various temperature ranges used for pharmaceutical products, such as -20°C, +2°C to +8°C, and +15°C to +25°C, to include validation and calibration procedures necessary for strict temperature maintenance.
Expertise in International Transportation of Dangerous Goods
The international air transportation of pharmaceuticals during manufacturing and development requires arrangements that comply not only with GDP guidelines but also with the standards set by IATA (International Air Transport Association). Special packaging for infectious substances, flammable, and combustible materials, as well as regulations for dry ice and liquid nitrogen sed as refrigerants, are essential aspects that need to be considered.
Complete Support from Transport to Storage
JET8 provides not only international and domestic shipping following GDP guidelines but also warehouse storage services, offering total support for pharmaceutical supply chains. We are capable of providing comprehensive assistance in adhering to GDP guideline standards for phatmaceutical supply chains.
GDP Guidelines tailored to Real Conditions
As JET8 arranges shipping and storage in accordance with GDP guidelines, wecan propose realistic methods for complying with GDP guidelines. WE will provide advise on the appropriate approach.
Types of GDP Guidlines
Speaking of GDP guidelines, various guidelines are issued by different countries and organizations. When it comes to international shipping, it is crucial to adhere to not only Japan's GDP guidelines but also those of the destination country.
| | |
| --- | --- |
| Japan (Ministry of Health, Labour and Welfare) | GDP Guidelines for Pharmaceuticals |
| USA(USP) | Good Storage and Distribution Practices for Drug Products, 2015 |
| EU | Guidelines of 5 November 2013 on Good Distribution Practice of Medicinal Products for Human Use |
| PIC/S | PIC/S Guide to Good Distribution Practice for Medicinal Products, 2014  |
Not only the difference in content but also the presence or absence of legal binding vary by country or region. Understanding the content of the applicable guidelines is essential before implementing any measures.
What Can Advise JET8's GDP Consulting
Support for SOP Development
The arrange in accordance with GDP guidelines, it is essential to establish quality standards and develop SOPs (Standard Operating Procedures). While reference procedures may be available from authorities or publishers, it is crucial to develop SOPs that align with the specific business practices and operational procedures rather than simply adopting the reference documents as they are.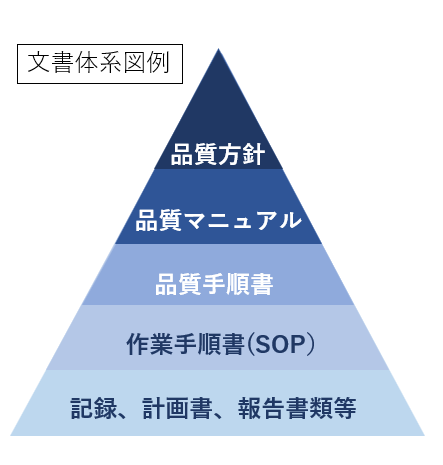 Creation of Transport Planning
Risk Assessment Support
We undertake the formulation of shipping plans, which include conducting regulatory investigations in the destination country, selecting appropriate transport routes, and proposing the use of suitable packaging materials.
Additionally, we offer risk assessment services. For clients who require it, we can also conduct validation test preparation. We will provide shipping plan documents, risk assessment reports, improvement proposals, and validation test results as needed.
GDP Warehouse Design Advise
JET8 has designed and constructed numerous storage warehouses compliant with GDP/GMP standards. After understanding your specific requirements, we will provide detailed guidance on key considerations. Additionally, we can offer guidance on the requirements for storing hazardous substances under the Fire Service Act, specifically Class 4 Flammable Liquids and Class 5 Self-reactive Substances, commonly handled in the pharmaceutical industry.
Assistance with Foreign Pharma Audits
We have a proven track record of assisting both domestic and foreign pharmaceutical companies and CROs with audit responses. We provide support for understanding key points of GDP guidelines in various countries and offer translation and response assistance for written audits in English.
Conducting GDP Seminars
We also conduct seminars on GDP guidelines. Based on discussions about the seminar's content, we handle everything from creating teaching materials to printing and follow-up support for Q&A sessions after the seminar. We can accommodate online sessions or in-person seminars at your company's location.
Flow Examples
Solution 1 CRO Clinical Trial Drug Transportation
TransportPlanning
Creation of transport plans
Conducting risk assessments based on the transport plan
Modification of transport plans based on the risk assessment
Mapping of the packaging materials used
Conducting transportation validation tests Sharing transportation validation data
Solution 2 Seminar Organazers
GDP Online Seminar Hosting
Pre-seminar content discussions
Creation of seminar materials
Mailing seminar materials to attendees
Conducting online seminars
Follow-up Q&A sessions with attendees
Based on your specific needs and challenges, we will propose suitable support solutions.
Various Service Pages are available here: