Currently, infrastructure such as bridges, roads, power plants, and urban development like commercial buildings and hotels is progressing in various countries around the world.
For the shipment of machinery and equipment, it is important to have expertise in handling heavy cargo as well as making appropriate arrangements taking into consideration the local conditions. JET8 has proactively entered markets with significant growth potential such as Thailand, Myanmar, and Bangladesh, and has been building a solid logistics foundation.
Utilizing the expertise acquired through extensive experience, we achieve meticulous planning such as setting shipping routes by our knowledgeable specialized staff, along with technical meetings and pre-shipment surveys, to ensure successful shipping.
Full Custom Project Support
Feel free to consult us on budget, schedule, shipping mode, and more!


Initial Consultation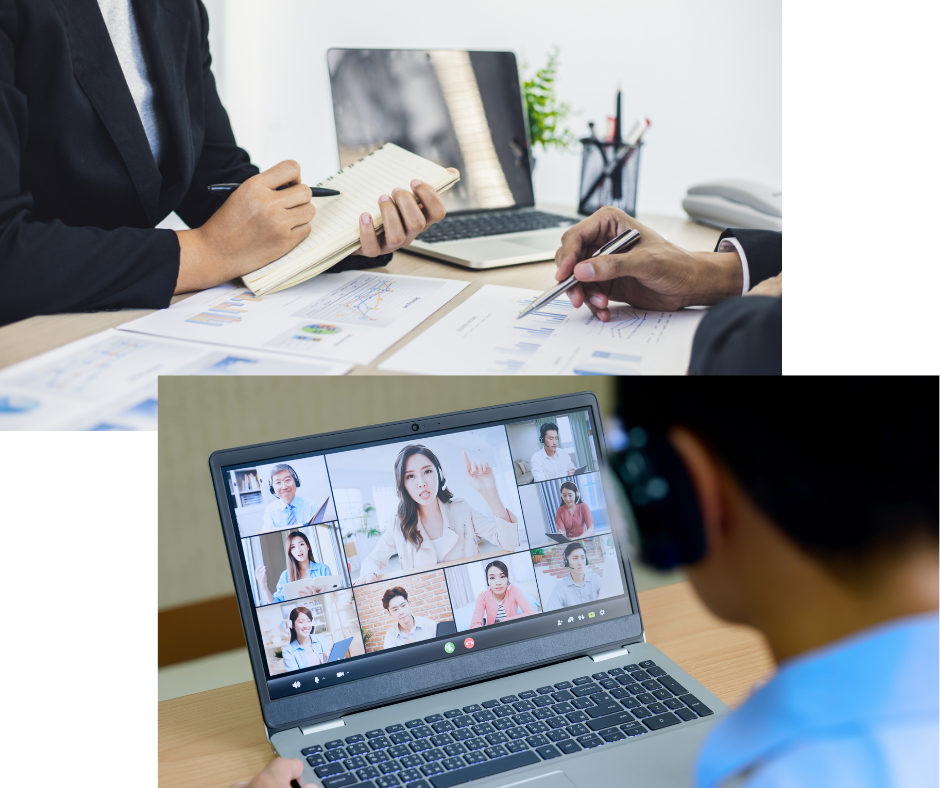 Please do not hesitate to reach out to us regarding your project schedule, budget, preferred shipping mode, or any challenges you may be facing.

Based on thorough research, from verifying regulatory investigations related to import and export to confirming the local development and infrastructure status for domestic transfers, we will assist you in developing a shipping plan.
We are available for Face-to-Face meetings in Japan as well as online meetings in English and Japanese with our on-site staff located abroad.
Land, Sea, and Air Shipment Handle


Shipping Arrangements, Including Document Preparation and Customs Clearance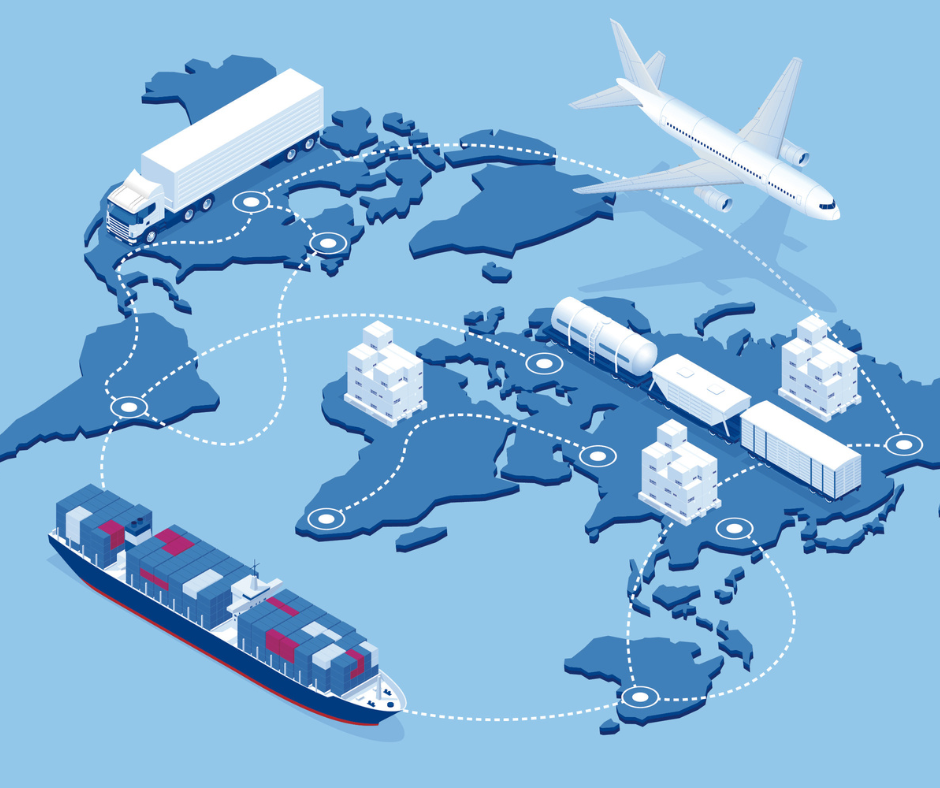 When it comes to shipping goods, the optimal method can vary depending on factors such as which shipping company to use, whether to use container ships or conventional vessels, air freight, or intermodal shipping between three countries.

At JET8, we provide the best shipping plan using all modes of land, sea, and air shipping, taking into consideration budgets, schedules, and local infrastructure conditions.

We offer a comprehensive service, from document preparation and cargo insurance arrangements to coordinating delivery schedules with local consignees.
We Offer Wooden Crate Packing, Skid Packing / Flat Rack Containers, Open-Top Containers


Special Packing and Special Container Solutions Available!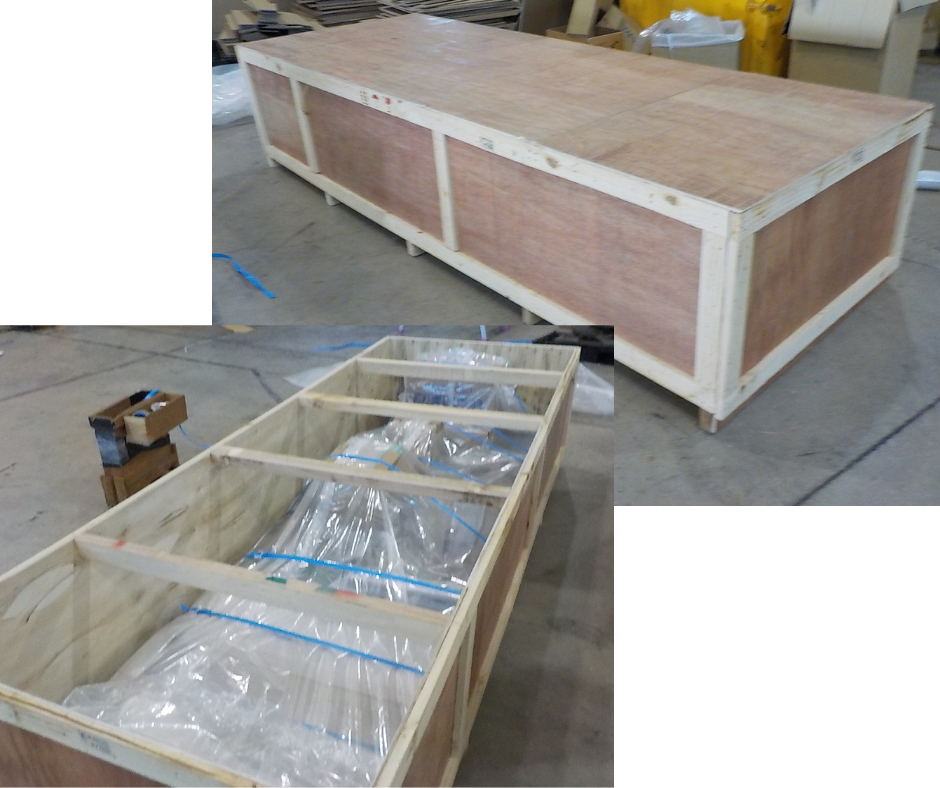 We specialize in disassembling and unpacking large plants and machinery. If you provide us with detailed information about the dimensions and nature of the cargo, we will propose the most suitable packing methods for the cargo and its destination.

We offer palletizing, wooden crate packing, skid packing, gold barrier packaging, steel packaging, and more.

Furthermore, we can arrange containers tailored to your cargo. Even oversized cargo that does not fit into a 40FT container can be shipped using special containers.

We handle flat rack containers, open-top containers, and more.
Leave it to us from delivery to installation!


Local Delivery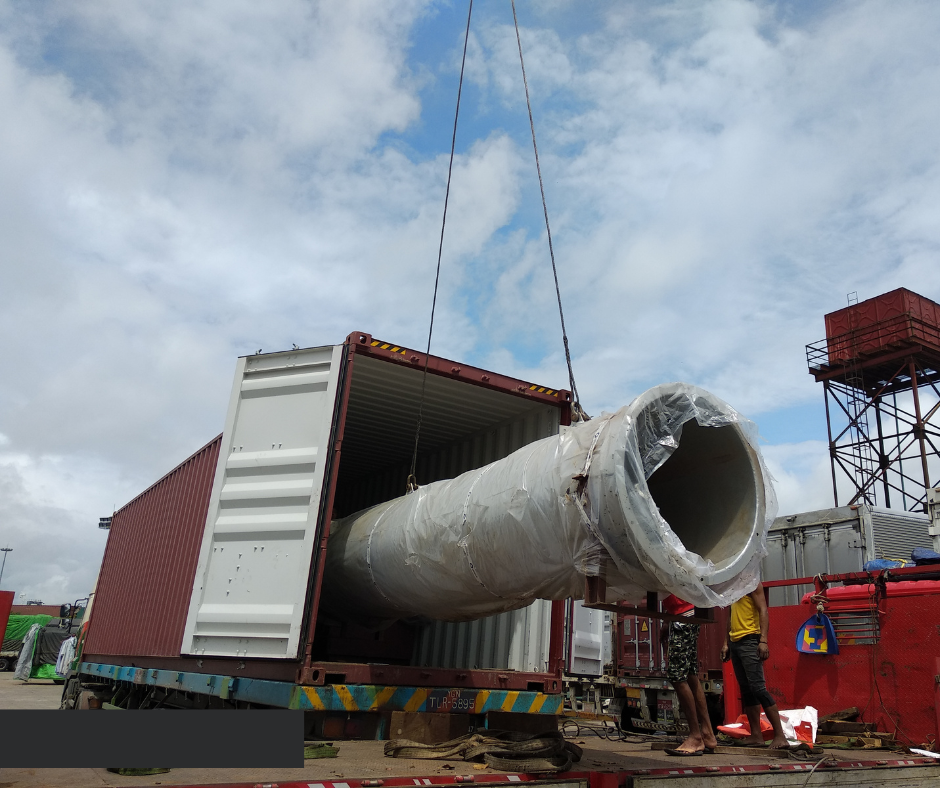 For project cargo shipment, we support all Incoterms. Please feel free to consult with us for unloading, temporary storage, domestic transfer to installation arrangements.

In material shipping projects for infrastructure development in emerging countries, facilities are often lacking at the destination or in its vicinity. Even in such regions, our strong local teams with robust local logistics networks can handle even large-scale heavy machinery and shipping equipment, all the way to installation arrangements. If there are no vehicles available for unloading and installation at the destination, we can also arrange vehicles.

We have local subsidiaries and agents in various countries.


Leave the arrangements for emerging countries to us.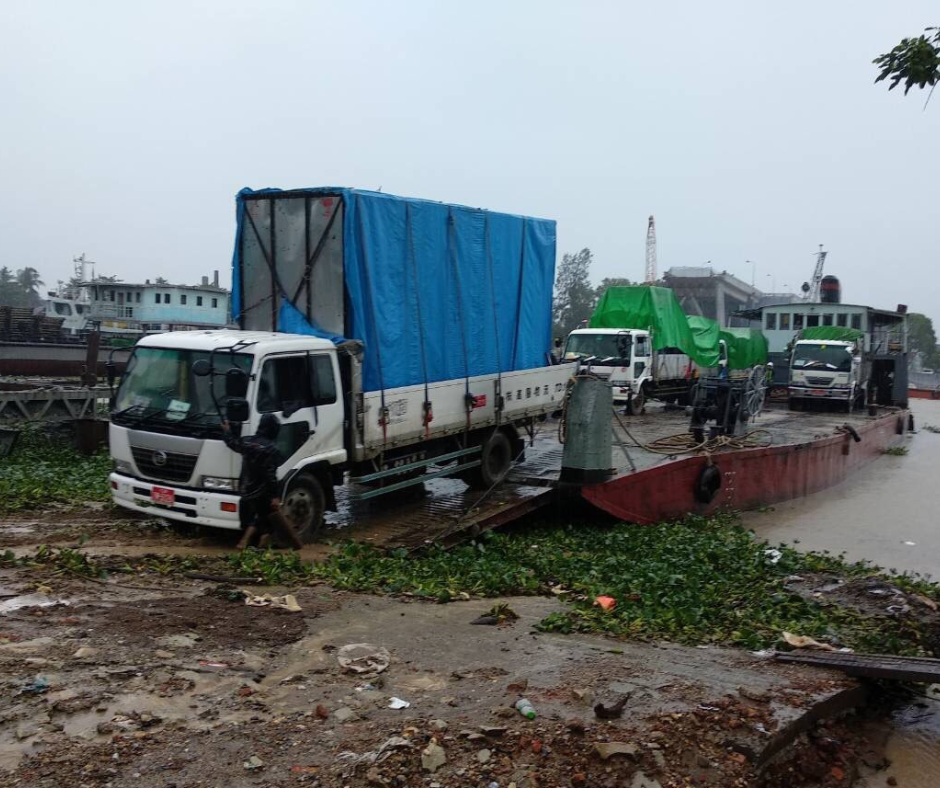 In addition to having local subsidiaries in countries like Thailand, Myanmar, Bangladesh, and Canada, we also have agents in many countries worldwide, making it possible to arrange shipments in any country.

Especially in emerging countries like Bangladesh and Myanmar, it is not uncommon to encounter unpaved roads and aging bridges. When shipping large cargo, it is essential to conduct a pre-shipment survey to ensure that the road width is sufficient and that the bridges can withstand the weight of the cargo.


Ocean Shipment Solutions Examples
Solution 1 Chemicals for Road Paving in Myanmar - Door-to-Door Shipment
Ocean LCL Shipment
[Quoted Contents]
Japan-side Collection Cost + Packaging Cost + Transport Document Creation Cost + Export Customs Clearance Cost + Ocean Freight + Terminal Handling Fee + Local-side Costs
Solution 2 Turbine for Power Generation in Bangladesh - Door-to-Door Shipment
Ocean FCL Shipment
[Quoted Contents]
Japan-side Collection Cost + Transport Document Creation Cost + Export Customs Clearance Cost + Ocean Freight + Terminal Handling Fee + Local-side Costs
Solution 3 Import of Building Materials from the Netherlands - Japan-side Customs Clearance and Delivery
Ocean FCL Shipment
[Quoted Contents]
Japan-side Import Customs Clearance Cost + Terminal Handling Fee + Debanning Operation Cost + Japan-side Delivery Cost
At JET8, we handle all these complex tasks from collection to delivery as a comprehensive service. Please feel free to contact us.