In 2004, we initiated international refrigerated and frozen home delivery services with flights to and from Japan. We offer international cool delivery services through fully customized air transport tailored to meet your specific needs.
Strengths of JET8's Air Transport Services
Total Support
Once we gather details about your transportation needs, you won't have to worry about a thing. From local regulatory investigations to the creation of transport documents, preparation of packaging materials and cooling agents, our staff will handle everything responsibly, including troubleshooting.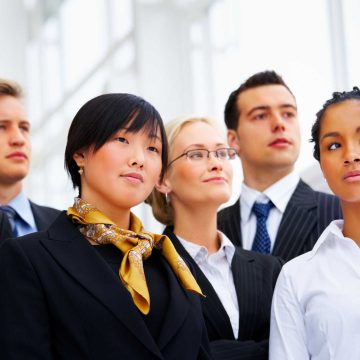 Temperature-Controlled Transport
We provide refrigerated, frozen, and heated transport compliant with GDP standards. Additionally, we can create temperature measurement reports using temperature loggers.
Example Temperature Ranges
-196℃~-170℃ / -85℃~-75℃
-25℃~-15℃
+2℃~+8℃ / +15℃~+25℃
Other temperature ranges can also be accommodated on a custom basis. Feel free to inquire.
Biomedical
Standard Packaging
When you entrust your items to JET8, our specialized staff will perform optimal packaging tailored to transportation conditions. We use specialized temperature-controlled packaging materials certified by IATA (International Air Transport Association) for biomedical transport to ensure delivery in the best possible condition.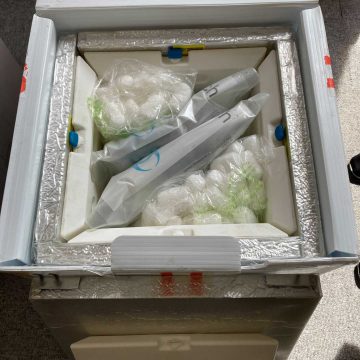 Transportation Process

輸送サービス一覧
Dry Shipper Transport Service for Reproductive Medical Cells such as fertilized eggs, ova, and sperm
We provide liquid nitrogen temperature range transport services for reproductive medical cells, including infertility treatment (IVF) and ova storage. We offer total support for the entire transport process from custody to delivery, both domestically and internationally.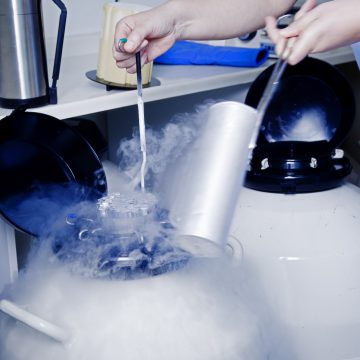 Transportation Support for Food Research and Development as well as Product Development Both Domestically and Internationally
Research and Analysis Food Sample Transport Service
A temperature-specialized, high-quality, and speedy frozen/refrigerated food service for research and analysis purposes. We support global food development, from investigating food import regulations in each country to temperature-controlled delivery to the local destinations.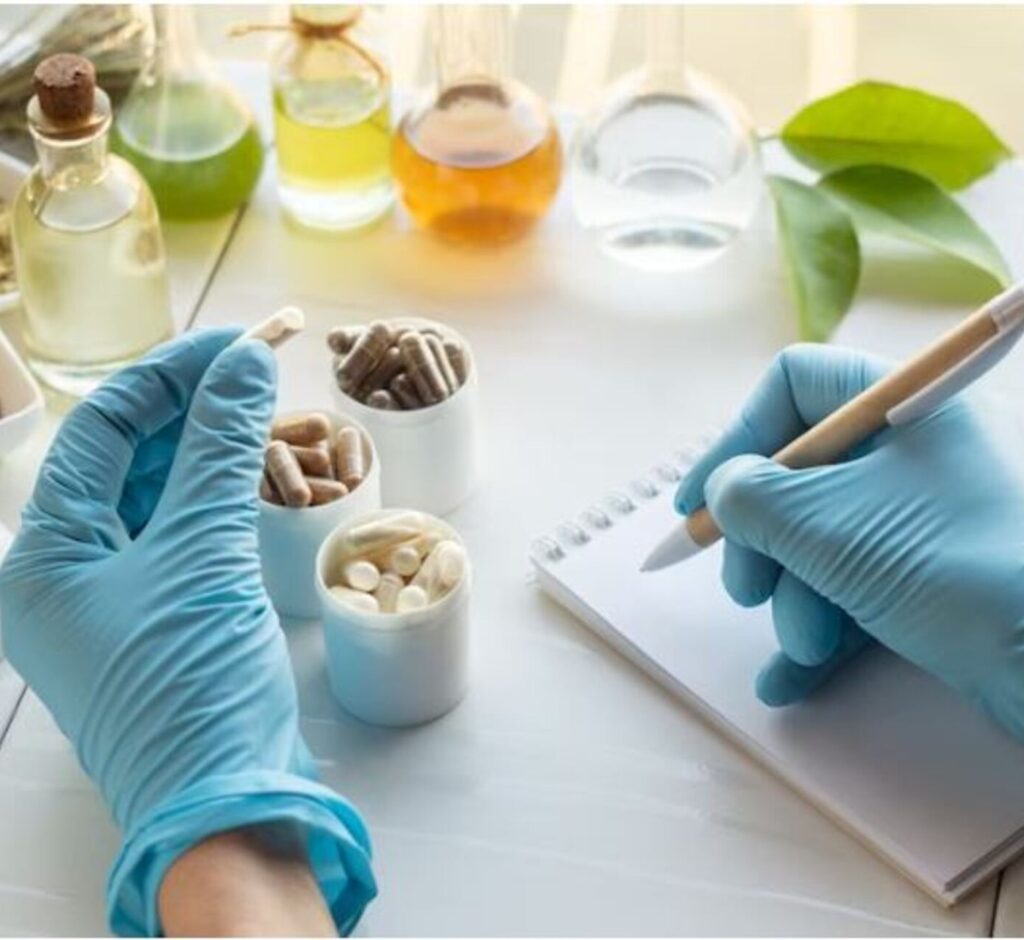 Support for the Transportation of High-Value and Sensitive Advanced Materials
Precision Equipment and Semiconductor Transport Service
Entrust the transportation of vibration- and temperature-humidity-sensitive items such as manufacturing equipment, precision parts, and semiconductors to JET8. We will also conduct investigations regarding IATA DGR and export trade management regulations.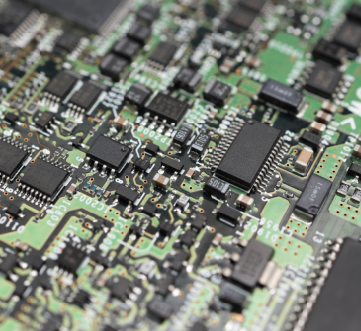 Comprehensive Support for Exhibition Machinery, Food Samples, and Large Materials
Overseas Exhibition, Trade Shows, and Event Transport Service
JET8 supports the transportation of materials and samples for exhibitions, trade shows, and events held overseas. We handle the creation of transport documents and also act as an agent for carnet applications.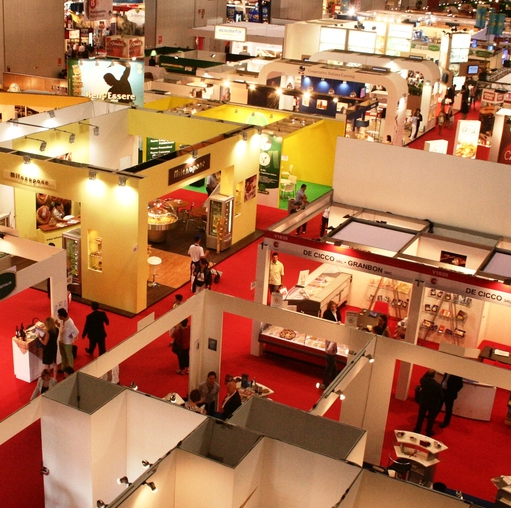 Transportation Solution Examples
All costs, including air transportation fees, customs document creation fees, delivery/pickup fees, and fees for handling issues in case of trouble, are included.
Solution 1 Frozen Cell Samples for the U.S.
Lead Time: 3 days
Solution 2 LN2 Transport of Reproductive Cells for the UK
Lead Time: 3 days
Solution 3 Food Transport for Israel
Lead Time: 7 days
Solution 4 Import of Dry Ice Frozen Reagents for Ethiopia
Lead Time: 7 days
We also handle international transportation of samples, hazardous materials, chemicals, reagents, food, and more. Feel free to contact us for inquiries.